an outstanding communication tool, quality promotional material and special memorabilia.
As the number of banknotes is limited and only available in limited quantities, only advance transfers are possible to avoid speculative cash on delivery orders. PAYMENT IS ONLY POSSIBLE BY ADVANCE TRANSFER.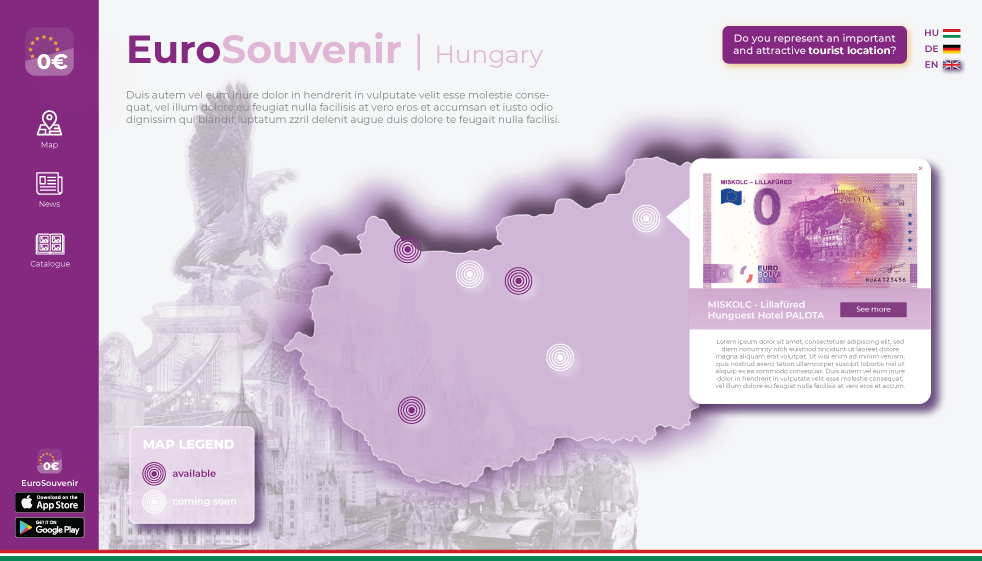 You will soon be able to view EuroCommemorative banknotes on an interactive map.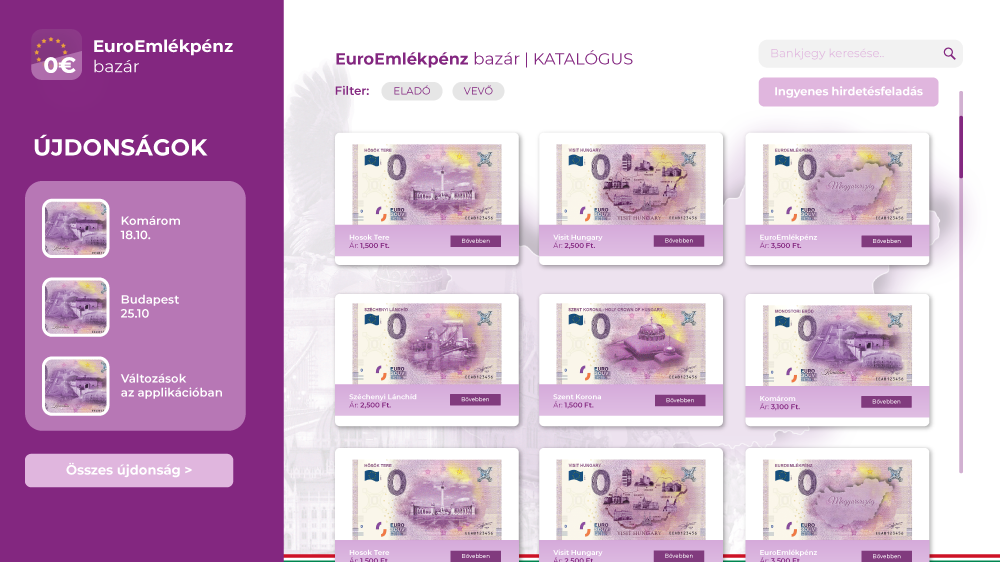 Do you have a banknote for sale, or would you like to buy one? Try our EuroCommemorative bazaar.
EuroCommemorative Project Hungary
Security features of banknotes
Watch a video of the sale.